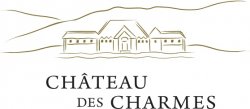 "New World Excellence. Old World Tradition."
Swoop over the Niagara Escarpment and Château des Charmes' award-winning Paul Bosc Estate and St. David's Bench vineyards come into view. As the fountain and rose gardens grow larger our pilot gently lands on the front lawn of Niagara's own Château. Founded in 1978 by fifth-generation French winegrower Paul Michel Bosc, Château des Charmes is the jewel of Niagara Wine Country. In the belief that fine wine is grown and not made, the Bosc family has been committed to employing and advancing sustainable viticultural practices for decades. Their four vineyard sites, totaling 270 acres have been carefully tended to produce the quality grapes necessary to make world-class wines. With devotion to excellence and innovation, and a regard for tradition, Paul Sr. has built upon five generations of winegrowing experience that will serve his family for many future generations.
For the Bosc family, making wine is not what they do, it is who they are.
Daily tours, tastings and special events year round.