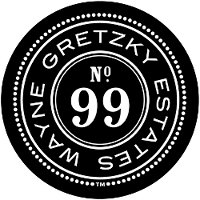 Wayne Gretzky wines celebrate excellence in winemaking across our country. Whether they are made in the Okanagan or Niagara, they are produced from the finest grapes and developed by some of the greatest winemakers in the country. The award-winning wines are delicious and approachable; wines made for every Canadian wine lover to enjoy.
GAME CHANGER.
The same soils that produce great grapes also grow grains that are used to produce our brand-new Wayne Gretzky No 99 'Red Cask' Canadian Whisky; whisky that is finished in red wine casks from the Gretzky winery.
Great wines – and now a truly game-changing whisky – from the Great One.